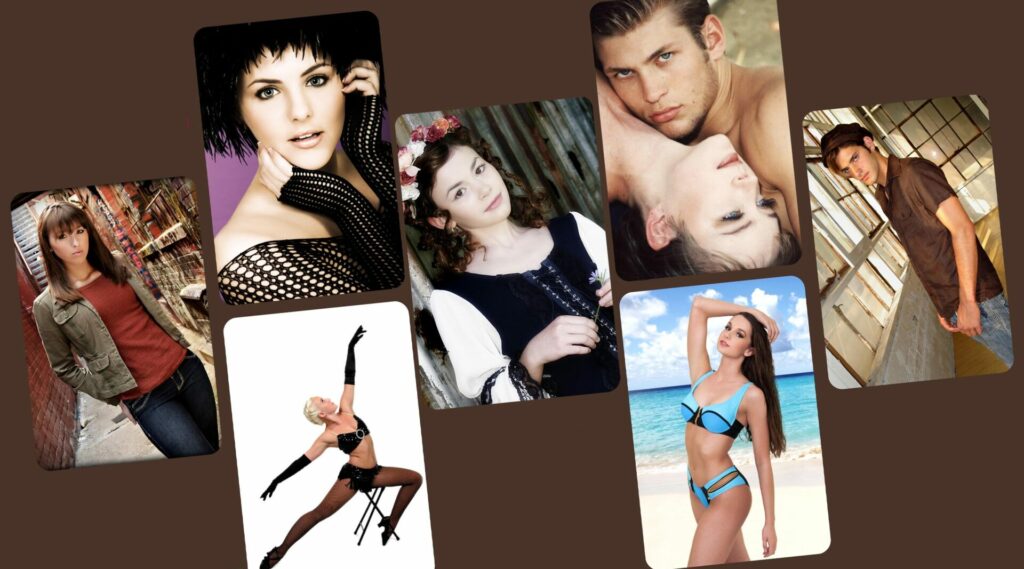 Modeling/talent division (audition/competition/PR heads and ports): I am exclusively digital now, meaning I no longer offer paper prints. I can, however, refer clients to a good lab, or you may go to the lab of your choice to get prints made.
You may purchase copies of the digitally retouched finals. No minimum order requirement.
There is a flat fee of $35 per image (plus retouch fees) to purchase digital copies of your order's final, retouched images. Upon request, I will size the retouched finals at no extra charge  (9×12, 8×10, 5×7, & for Facebook). Otherwise, the images will be 9x12s (delivered by email). There is an additional charge to upsize images to create things like wall portraits, stretched canvas, and other specialty applications.
No 'public-use images leave the office without at least 'Bare Basics' retouch. Because of the variety of clients I serve, retouching services are billed separately from purchasing digital files. Refer to the retouching fees list for retouch levels offered and what each level covers.
Purchase includes a signed release permitting you to make unlimited copies for 'public use' (comp cards, agency use, and other marketing tools for modeling/talent people). The release also permits you to make unlimited 'personal use' copies for yourself, friends, and family.
Please include a photo credit when the image is used publicly. Public use includes being displayed on the Internet (including social media and blog posts), in print (articles, news, ads, etc.), or otherwise made public. (Photo credit should include the copyright symbol + DeborahOuellettePhotography@gmail.com).
There are two things you may not do:
1) You may not upsize the images (make them larger than the size purchased). 
2) You may not sell the images to card/calendar companies or other commercial outlets.
I retain all commercial rights and customary photographer/creation rights.
Questions — or to negotiate rights not included with the general release:
TEXT: (810) 793-8919 (Be sure to include your name and what I can do to help you). I will add you to my contacts so that your name shows each time you reach out to me.)
EMAIL: deborahouellettephotography@gmail.com (be sure to add your reason for contacting me in the subject line. I do not open emails without a proper subject line (avoiding spam and viruses).
Thanks for understanding.
Off to the next thing.
Have a good one!